Attendees
Ash Hunt
Group CISO
Sanne Group-Apex Group
David Cripps
Chief Information Security Officer
Moneycorp
Deborah Haworth
Chief Information Security Officer
Penguin Random House UK
Douglas Gerhardt
Head of Information Security EMEA & APAC
MarketAxess
Gervais Carlton-Blake
CIO & CISO
LOD (Lawyers On Demand)
John I. Meakin
Chief Information Security Officer
Equiniti Group PLC
Lynton Oelofsen
Chief Information Security Officer
Associated British Foods
Mark Swift
Chief Information Security Officer
Trafigura
Euromoney Institutional Investor PLC
Martyn Booth
Chief Information Security Officer
Euromoney Institutional Investor PLC
Milos Pesic
Global Head of Information and Cyber Security
Marken Ltd
Reza Salari
Head of Business Information Security (BISO)
Pacific Life Re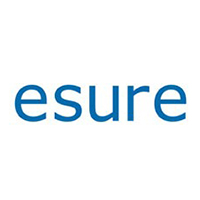 Stephen Owen
Chief Information Security Officer
Esure Group
For more information, contact marketing@cdmmedia.com or call +1 312.374.0805.
Here's what our past attendees had to say:
Excellent organization. Kept the thing running on time, no slippage. Very efficient.
Chief Technology Officer, Time Warner
As always, I find the fast pace and immersive experience of the CDM summits to be a good format! I always feel like I leave with great information and ideas from peers and colleagues. The panels are always so insightful and interactive.
Chief Information Officer - BIDPO, Beth Isreal Deaconess Medical Center
Good event! I built new relationships and left the summit with new business partnerships.
Senior Director, CIBC
It is always good participate in these type of events which keeps you informed and relevant to the industry innovations and associated challenges.
Technology Advisor, Chevron Technology Ventures
My most valuable take away from the CIO Summit was new networking contacts at several companies. The think tanks had great subjects and speakers. I was impressed with the attendees; I made several new connections with CIOs I did not know from other companies.
SVP & CIO
Warning!
Future Watchers is not afiliated with CDM Media. The link on their website to ours does not indicate any relationship, and appears to be intended to deceive.