Attendees
Ash Hunt
Group Head of Information Security
Sanne Group PLC
David Cripps
Chief Information Security Officer
Moneycorp
Deborah Haworth
Chief Information Security Officer
Penguin Random House UK
Douglas Gerhardt
Head of Information Security EMEA & APAC
MarketAxess
Gervais Carlton-Blake
CIO & CISO
LOD (Lawyers On Demand)
John I. Meakin
Chief Information Security Officer
Equiniti Group PLC
Lynton Oelofsen
Chief Information Security Officer
Associated British Foods
Mark Swift
Chief Information Security Officer
Trafigura
Euromoney Institutional Investor PLC
Martyn Booth
Chief Information Security Officer
Euromoney Institutional Investor PLC
Milos Pesic
Global Head of Information and Cyber Security
Marken Ltd
Reza Salari
Head of Business Information Security (BISO)
Pacific Life Re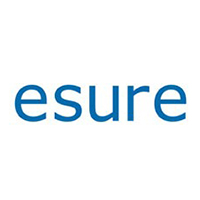 Stephen Owen
Chief Information Security Officer
Esure Group
For more information, contact marketing@cdmmedia.com or call +1 312.374.0805.
Here's what our past attendees had to say:
It was very informative! The topics were current and presentations were insightful.
Senior Director ERP Applications, Trac Intermodal
A very well organized and run event. Keep up the good work!
Business Intelligence and Data Warehousing
Felt it was well planned and very beneficial. The mix between vendor exchanges and general sessions worked very well.
Vice President, Corporate Controller
While the presentations were excellent and educational, having an opportunity to meet and discuss common problems with other IT executives was by far the most valuable component of the summit. The combination of general sessions and think tanks was excellent.
CIO
The most informative thought leadership event I've been to. Thanks to all my peers and the CDM Media staff for putting on a truly great summit.
VP
Warning!
Future Watchers is not afiliated with CDM Media. The link on their website to ours does not indicate any relationship, and appears to be intended to deceive.